How it Works/Pricing
It's easy! All you need to do is show up. We take care of the rest.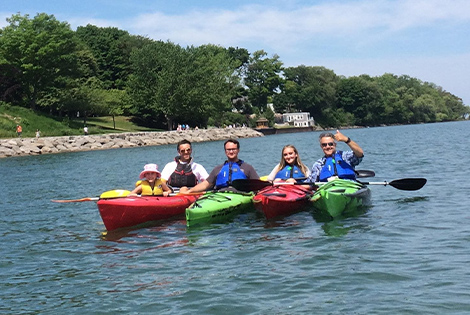 It's Simple to Get Paddling.
Complete your booking online
Receive a Confirmation E-mail with the details of your paddle
One hour before your reservation comes the confirmation call from your guide
Complete a Waiver Form
Meet at the launch spot of your choice, we do the rest!
We get you outfitted, sized to your equipment, and provide an orientation to the winds and the currents and provide on-water support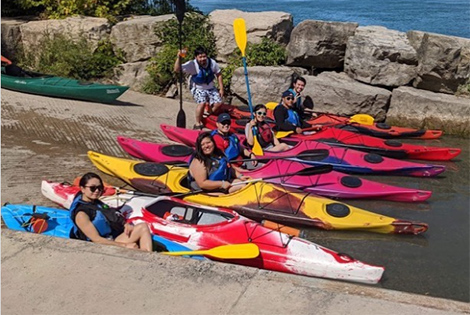 Launch from Niagara-on-the-Lake
($60/2hrs for a single kayak; $95/2hrs for a tandem)
See historic Fort Niagara from Canadian waters, and the beautiful shorelines of Niagara-on-the-Lake. Paddle past the oldest golf course in North America, and take in the natural beauty of the Lake.
On a clear day, enjoy views of the Toronto skyline, or a romantic picnic at sunset.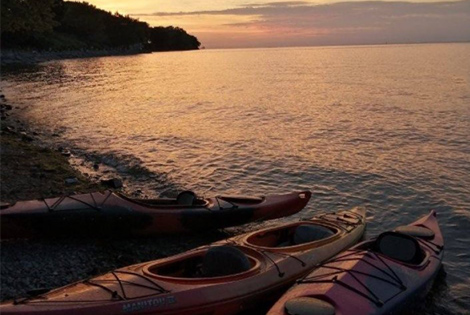 Launch from Queenston Heights
($90/2.5hrs for a single kayak; $150/2.5hrs for a tandem)
Our most popular paddle is the historic 2-2.5 hour paddle downriver from beautiful Queenston Heights to Niagara-on-the-Lake. On the west bank of the Niagara River, we depart hourly in a shuttle from Queens Royal park to drive you up to Queenston so you can take in the dramatic views of the Niagara River and escarpment while paddling back to Queens Royal Park (start and finish the journey at the park, with a shuttle taking you to the launch point and a paddle away from the launch point returning to the park). The Niagara River is the natural outlet from Lake Erie to Lake Ontario, and the 5-6 mile, 2 hour paddle downriver to Niagara-on-the-Lake features some of the most breathtaking sight lines in Canada.